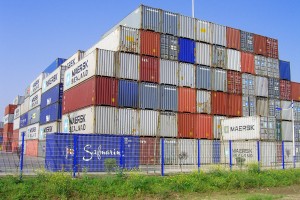 Having been in the China sourcing business for almost 13 years now, I am often asked what is the most difficult aspect of working in China. My short answer is "Communication". China manufacturers want to create the product you are asking for. What I have come to appreciate is just how nuanced our thoughts are, and how good communication is taken for granted. So these days, when we begin a relationship either in the US or China, I like to start by understanding the goals of each party first, before we dive into the details.
As one example of barriers to successful China sourcing is the idea of Minimum Quantity Orders, or MQO. There always seems to be a conflict with the minimum amount the factory is willing to produce to start an order and the amount the client is willing to invest in both cash-flow and inventory. But when you engage both sides to find out what some of their goals are, you can find common ground that allows you to move forward and at the same time, build a better relationship.
It usually comes down to risk. People don't realize that Chinese manufacturers risk a lot when taking on an order. They only have a small percentage of profit, so most of their expense is in materials. For them, the cash required to buy the materials is their major concern, but there is also the risk that the product in question may be rejected or that the customer could change his mind. Then they are stuck. With margins are so small, these Chinese manufacturers really need to produce large volumes in order to make a profit. On the client side, the 30% up front payment usually required, with full payment due when the goods leave China, seems like a big risk as well. When you include manufacturing and logistics, the client's cash can be tied up for 60 to 90 days.
We can structure a deal that works better for both once we have goals understood by both parties. In this case, you can start to see that cash flow for both sides is a big consideration in addition to MQO. This is where we convert common ground into solutions for both parties. An example we are currently negotiating now looks something like this. Our client needs to place an order once a year to meet the minimum quantity order or MQO the factory demands to make a profit. This means a big cash outlay for both parties. What we are negotiating is placing the large order, but stretching one delivery out to several deliveries throughout the year since it involves more than one container. This eases the cash outlay for both parties and allows for better manufacturing planning and for receiving staggered product delivery and payments.
Win-Win deals are the only sustainable way to do business in China. We have found that understanding in the goals on both ends creates successful situations once everyone is on the same page. China souring is difficult from an event oriented focus, but when we align our goals, really wonderful things can happen.